Mount Lebanon High School


Class Of 1978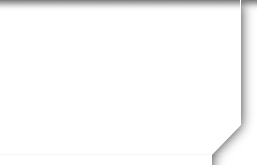 Not a member?
JOIN HERE
Find and click on your name.

WHERE ARE THEY NOW

WHERE WE LIVE
Who lives where - click links below to find out.

1 lives in Alaska
9 live in Arizona
37 live in California
8 live in Colorado
3 live in Connecticut
2 live in Delaware
2 live in District Of Columbia
38 live in Florida
13 live in Georgia
1 lives in Hawaii
2 live in Idaho
8 live in Illinois
2 live in Indiana
2 live in Iowa
1 lives in Kentucky
1 lives in Louisiana
1 lives in Maine
18 live in Maryland
12 live in Massachusetts
6 live in Michigan
2 live in Minnesota
2 live in Missouri
1 lives in Montana
3 live in Nevada
1 lives in New Hampshire
16 live in New Jersey
1 lives in New Mexico
19 live in New York
11 live in North Carolina
15 live in Ohio
3 live in Oregon
354 live in Pennsylvania
3 live in South Carolina
4 live in Tennessee
13 live in Texas
2 live in Utah
2 live in Vermont
28 live in Virginia
4 live in Washington
3 live in West Virginia
6 live in Wisconsin
1 lives in Wyoming
1 lives in Yukon Territory
1 lives in Australia
2 live in Germany
1 lives in Israel
1 lives in New Zealand
1 lives in United Arab Emirates
18 location unknown




Show Classmates on map
UPCOMING BIRTHDAYS

Show More
MISSING CLASSMATES
Know the email address of a missing Classmate? Click here to contact them!
Welcome to the
Mt. Lebanon High School
Class of 1978
web site.
ANNOUNCEMENTS
•

We are Counting Down until the Class of '78 Reunion and the numbers are climbing. Less than a week to register! (Last day of on-line registration - Tuesday, 9/18)

100

1978 Graduate sign ups (we want more!)

30

additional confirmed guests

And we have some Mt Lebo teachers who will be coming to the event !

Herschl – Bergman - Zacur – Cable – McCoy - Walker - Hobaugh

It looks like the "locals" have been the most active in signing up these last two weeks…..Thanks for joining us! If you are not local,

the hotel discount is offered until 9/15

. We hope you will join us!

So here's the deal....if you are open Saturday Night September 22 and happen to be in the neighborhood, plan to be at South Hills Country Club at 6:00 pm and see some old friends.

The setting will be first class, the food will be wonderful and the stories will be hilarious……potentially embarrassing…. but still hilarious.

The cost online is $78 per person (last day of on-line registration 9/18) and we can accommodate arrivals the night of the reunion at $100.

See you on the 22nd!

•

TIME TO REGISTER! Our 40th class reunion will be held on Saturday, September 22, 2018.

Last day of on-line registration - Tuesday, 9/18

Hotel discount extended to 9/15!

Go to the link in the left side bar to register!*

---

*To see who has registered for each event, go to Classmate Profiles (top menu bar). There will be a link near the top of the page to see an attendee list for each event.

•

Mt. Lebanon Class of 78 FACEBOOK PAGE created!
Follow us on Facebook: click here

Forward to anyone you know from the Class of '78!

---

•

A message from Class President Rick Stetzer

Hello Class of '78!

I haven't been back to a Class Reunion since 1988 and I feel like a loser Class President.

My apologies!

I was just looking at the 1978 LOG this weekend and I'm here to tell ya, a lot can change in 40 years…..

Like most of you, I am still a die-hard Steeler Fan. Last February I couldn't bear the thought of another Patriots Super Bowl win. I actually rooted for the Eagles. I've NEVER pulled for Philly in my life! When the "Philly Special" turned into a touchdown, I was the happiest guy at the Super Bowl party in our neighborhood. Fly-Eagles-Fly!

Like some of you, I haven't lived in PA for 35+ years …..but all of my family is part of Steeler Nation.

That's right, both my daughters are proud owners of Polamalu and ("H-e-e-e-e-a-th") Miller Jerseys that they still wear every Sunday in the fall. They both have found Steeler Watch Bars (Nashville TN and Greenville SC) and show up in Black and Gold with their Terrible Towels in hand ready for a win. Man, I love those girls.

Although I have lived in Atlanta for the past 30 years, I have visited The Burg often and made the usual stops to Mt. Washington, Mineo's Pizza, Permani's, Atrias and Mt. Lebo Park. Watching the old school being torn down and the new one rise from the rubble has been amazing. I've also been fortunate to be able to catch up with some '78 Lebo Grads and those chance meetings have been some of my favorite memories. One summer while visiting D.R. Papalia, our kids hung out with Harvey Rogan's and Alby Oxenreiter's families at the Mt. Lebo pool. This was before Alby was famous. In 2016, I ran into Joe Lawrence and Alan Schiffauer at the Pitt/Penn State Game at Heinz Field and they kept me from getting mugged because I was the only guy wearing PSU gear in the entire section. Thank you Joe and Al. Tom Hunley and I connected for breakfast in Charlotte recently so that I could thank him for the great support he gave, like others from the Class of '78, to the Papalia Charity Golf Tournament that Eric Schmude and I hosted each June in Bridgeville. All these connections over the years had one thing in common…talking (and laughing) about our time at Mt. Lebo.

So here we all are, about to have a significant anniversary party this coming September 22nd and I'm sure there are many stories to tell since we all left the South Hills of The Burg. There is a dedicated group of our classmates who have been working many months to make the Class of '78 Forty Year Reunion a great evening for all of us to enjoy.

So clear the calendar, book the travel plans, bring your pictures of your kids, pictures of your travels…pictures of your dog…. and anything else you want to share. There is room for 250 at SHCC so let's fill the place!

It will be a good time to share some laughs about how we all survived the late 70's and are still here to tell the tale.

Rick Stetzer

---

•

Neal Davis

Sadly, another classmate has passed away. Neal Davis, 58 of Scott Township, passed away on August 12, 2018. Click here for the obituary: http://www.legacy.com/obituaries/postgazette/obituary.aspx?n=donald-neal-davis&pid=189923808

---

•

We hope you are enjoying the website. There are many, many names on the "Missing Classmates" list. This means we don't have an e-mail address for them. Please look through the list and if you see the name of someone you have an e-mail for, just click on the name and there will be a box where you can fill in their address and a message will go to them automatically. Sending them a personal follow-up e-mail couldn't hurt, either.

---

•

We are rowdy, we are great, we're the class of '78!