Mount Lebanon High School


Class Of 1978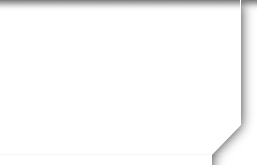 Message Forum
11/01/08 10:35 AM
#130



Amazing video! Folks, how awesome that we had at least two people step up and take such great video and pictures of all of us...amazing..thanks again, Eric
12/02/08 10:09 PM
#132



I hope everyone is doing well and enjoying the holiday season
12/31/08 08:09 AM
#135


Happy New Year

02/10/09 03:21 PM
#141

In Sunset Beach just south of LA, I watched with three Bethel Park natives. A case of a cause uniting old rivals. The intense game was punctuated by an odd emanation: A next-door neighbor would shine a flashlight through the window in vain attempts to silence our primal groans and cheers. After the win, the host opened a 20-yr-old bottle of Moët et Chandon. Only the best for the Steelers - and a guest from Mt Lebanon.

Addendum: I stopped watching football after the stories came out about brain injury, esp. the Mike Webster story.
05/02/09 09:05 AM
#142


Sorry I missed the great event. I only recently stumbled onto this site.
What a treasure.........
Scott
07/03/09 03:28 PM
#144

www.lebofootball.com. Tickets are limited.It looks to be a fun evening and would be a great way to support the football program.

The young men have always tried so hard and it's been a tough couple of years, but we have a good feeling about this years team and hope to bring back the excitement that we had on Friday nights.

07/04/09 01:16 PM
#145

Tamara Scarlett (Scarlett-Lyon)

on this warm sunny Fourth of July (unusual for Seattle- usually warmth and sun begin right after the 4th) I'm noticing memory fragments of 4th of July events in Mt Lebanon back in our school years. Booths and games at the park ("fishing" in the little tub to win trinkets), and lots of little flags, and boring (to me) band music, and white men in plaid shorts and golf shirts, and women with not-subtle rouge streaks on their cheekbones, and watching fireworks from Washington rd above the school parking lot...

05/31/10 11:57 AM
#150

A heart felt thanks to my brothers and sisters in arms. You are not forgotten.
11/05/10 01:13 PM
#151

Good Luck to the Football team in the first round of WPIAL playoffs.
10/26/11 01:24 PM
#152

I'm looking for photographs from the late 60s/early 70s of golf scenes at local country clubs for a writing project (visit http://newmonumentsgc.com). Though the images will be seen by the public, the scenes will be fictionalized, wh I hope satisfies privacy concerns. Email questions or submissions to: newmonumentsgc@cox.net

11/24/13 - Still looking.
02/28/13 11:37 AM
#153

Seeking photos of storefront of Ideal Sports.
04/19/18 11:32 AM
#154

Are there any "Stoners" on the committee, Susan?